On Being Well-Read
Inspired by some wonderful folks that I look up to, I decided to attempt to read physical or digital books in my free time instead of obsessing over whatever is going on in my social media circles these days. Here's what I've knocked out so far this year!
We Were Eight Years in Power - Ta-Nehisi Coates
Last year, I dug myself into Coates' breakout novel, Between The World And Me. I really loved it, so naturally I picked this one up as soon as I could. Its essentially a publication of his more recent work for The Atlantic with retrospective commentary. Its easily one of my favorite books in recent memory.
Vacationland - John Hodgman
I'll admit, I've been vaguely following John Hodgman's career since he departed from The Daily Show. Anyways, he's been up to a whole lot but also a whole lot of nothing. This book kind of explains that in a really funny and thoughtful way. Plus, Aaron Draplin did the artwork for it. Pretty rad, right?
Color of Law - Richard Rothstein
Good lord this book rocked me. As someone who grew up in the deep south, I've always been curious about why the makeup of Southern cities still tend to be along racial lines. Color of Law argues that its isn't just the South that has this problem. It'll break your heart but also fill you with courage to actually do something about it!
Evicted: Poverty and Profit in the American City
Evicted is one of the best looks at what housing looks like for the poor of America. More specifically, the poor of Milwaukee, Wisconsin a few years ago. If you've ever wanted to know real stories about the struggle for housing, this is your book.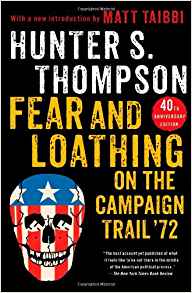 Fear and Loathing on the Campaign Trail - Hunter S. Thompson
Most of us know Hunter S. Thompson for Fear and Loathing in Las Vegas. Yet, he was mostly known as a reporter for The Rolling Stone that wrote a bunch about politic, drugs, and motorcycles. This book is a compliation of his writings covering the 1972 election between George McGovern and Richard Nixon. You'll find some pretty interesting correlations between 1972 and 2016 in here.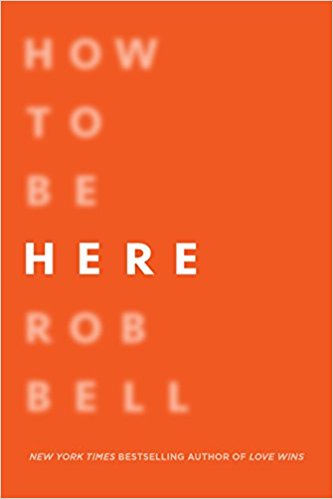 How to Be Here - Rob Bell
While this book might seem like a bunch of random thoughts strung together, it feels like a lot more than that. Its a good reminder of how to stay rooted in what we're here for today and not just some future that might befall us.
The Power of Habit - Charles Duhigg
This one had been sitting in my Kindle for a good two years or so. I kind of shrugged it off as a dense psycology book.
Maybe that makes me biased towards this, but I really enjoyed reachign this book. Lots of great stories and practical application throughout. I reference the idea of Keystone Habits on a regular basis because of this book.